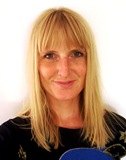 I received the 2014 APSA Emerging Scholar Award for my contribution to the field of elections, public opinion and voting behaviour, the 2015 Sophonisba Breckinridge Award for Best Paper in Women & Politics at the MPSA Conference, and was selected as a Young Global Leader of the World Economic Forum for my academic and social engagement. For a curriculum vitae see my CV Page.
I have a strong commitment to unraveling some of the most important societal and political problems facing Europe today, such as the electoral ramifications of the Euro crisis, the rise of Euroscepticism, or the success of extremist parties. To this purpose, I coordinate large-scale projects collecting data on parties and public opinion towards Europe (Chapel Hill Expert Survey - CHES or European Election Survey 2014), facilitate interactions between academics and practitioners, and train young scholars in the area of European politics. Currently, I am conducting several research projects that focus on the conditions under which voters reward or punish incumbents for past performance such as austerity (with a special focus on informational asymmetries) as well as public support for and party positioning towards the deepening of European integration. For more information about my research, please feel free to contact me at catherine.devries[at]politics.ox.ac.uk, or check out my Research Page.
Next to research and teaching, I love photography. For a selection of recent pictures, see my flickr page.